VIDEO PRODUCTION. CONTENT CREATION. UNBRIDLED.
Driven by our own curiosity and passion to tell our clients' stories and reinforce their brand, we create video experiences using the right equipment, striking visual techniques, and our collaborative approach to engineer memorable, shareable content.
Whether it's an on-site event/activation shoot, branded series in the digital and/or broadcast space, or a thought leadership piece, we will deliver content that makes audiences feel, think, and change.
Video Production
We live, eat and breathe video production. You may think, "these guys eat videos?" And the fact of the matter is, yes, we do. 
Broadcast Commercials
Our approach is simple: we aren't just selling a brand, we are crafting the emotional response behind it. Let's create something that resonates with more than just your target audience.
Content Strategy
It's not about just knowing how to shoot and edit. We take the collaboration aspect seriously: knowing what questions to ask builds the proper foundation to bring a concept to life.
Editing
Editing is like playing an instrument or painting a picture. Our goal is to align our style with your vision to accomplish the message in an authentic way for the intended audience and platform.  
Post-Production
Motion graphics. Color correction. Animation. Our team will take an existing video and make it even better. You'd be surprised at how much magic happens after the fact.
Event Videography
We are fluent in the language of live event video and photo capture. Our workflow allows for same-day edits that capture the essence of the brand while organically incorporating brand messaging.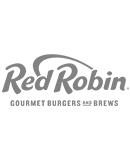 I've had a chance to work with Unbridled Media in the past and they were awesome! Creative Professional Responsive Flexible Fun. Not only can they capture the moment you need, they have a way of making people feel super comfortable on camera.

Rob Walsh

Owner & Sales at Summit Events
This is the best creative piece I have seen on the TIKI brand since we acquired it in 2015! The messaging is spot on and the I love the supporting visuals. I almost cried after I watched it!

President & CMO

Whitebridge Pet Brands
I have infinite gratitude for this team, and all the talent, ambition, and heart we show up with every day.

Elizabeth Sage

LPL Financial
The team that Ben and Mike lead come together to create a project that both the clients they work with and the talent they contract can be proud of.

Mak Mitchell

Actor
WRITE YOUR REVIEW
Unbridled Media is guided by the principle that a memorable experience is more than just formulaic shooting and editing. We are a strategic and creatively driven team, from concept and script through editing and distribution, with a devotion to intentionally craft each project's needs. In addition, 20% of our proceeds go directly to UnbridledACTS, a non-profit organization that provides group homes for women in crisis. Why, you ask? Because not only is it good business, but it's also the right thing to do. And it just feels good.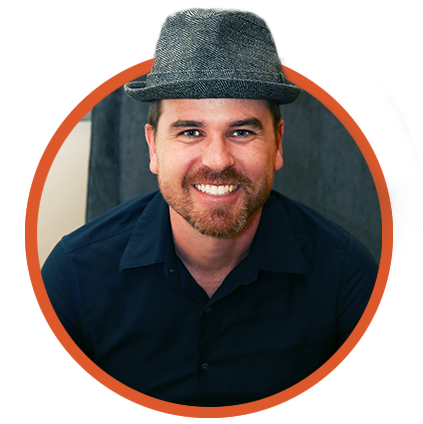 Ben Lamb
Executive Producer // Partner
Fueled by a lifelong passion for content and over 15 years in development and production, Ben Lamb has created award-winning branded video for the GRAMMYs, Verizon, Pepsi, Hyundai, CBS, All Def Digital, Korn Ferry International and more. Ben has enjoyed consuming mass amounts of film and TV before there was a Netflix-inspired term for it ('I'm an O.G. Binger'). Operating out of our St. Louis office, Ben and his wife have three beautiful kids.
Mike Walsh
Executive Producer // Partner
With 16 years in the live events world, and a large portion of that focused on consulting with clients on media solutions and video, Mike's expertise jumps traditional boundaries. His experience wearing the hats of Writer, Director, Producer, Shooter, and Editor all share a common thread: unbridled enthusiasm for crafting video content that amazes audiences and finds the story in everything. Mike lives in St. Louis with his wife and two kids, where they try to spend as much time outside as possible.
Joe Seebeck
Senior Producer // Partner
After graduating in 2003 from the University of Missouri, Joe started a company creating commercial and corporate videos for the likes of The GRAMMYs, Verizon, Boeing, and LinkedIn. In November 2015, prompted by the strong intersection of commercial production, storytelling, and digital engagement, Joe joined Unbridled Media.
George Kotelnikov
Senior Producer
Driven by the unpredictable nature of storytelling, George garnered a passion for many aspects of media production including photography, cinematography, graphic and motion design. Having immigrated to the US from Kazakhstan at a young age gave him the perspective and hunger to create impactful content that inspires thought, evokes emotion and drives universal change. When he's not behind the camera, George spends his time writing this bio and getting lost deep in thought.
Tony Joun
Director & Head of Post-Production // D.P.
In 2001, Tony graduated from California State with a degree in Cinematography & Writing. Since then, Tony has gone on to craft the visuals for well over a hundred pieces of content. From narrative series, music videos, commercials, and even live events, as a visual filmmaker, he is able to bring something unique to each project.
Will Gegg
Junior Video Producer
In 2018, Will graduated from Webster University with a degree in Video Production & a Photography minor.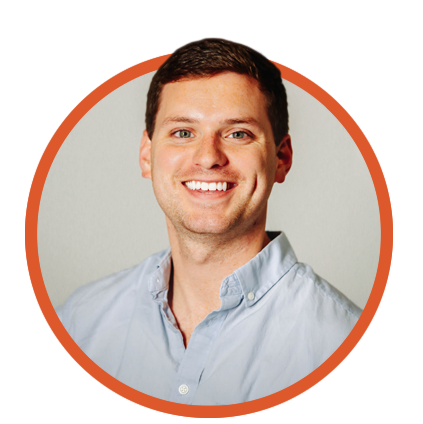 Alex Northup
Project Manager
After spending 12 years in corporate America, Alex found his home at Unbridled Media. With a degree in Entertainment Management from Missouri State Univ., Alex found his passion of fusing business strategy with creative content. When he's not filming, he's usually posting trendy portraits on his dog's Instagram.
Kelly Hueseman
Account Manager
A St. Louis native, Kelly returned to Missouri and joined the Unbridled Media team after spending 10 years in Denver. Kelly graduated from the University of Missouri School of Journalism, then joined the advertising world and grew her skills in account management working at the agency level and in corporate marketing for Anheuser-Busch. In 2012, Kelly launched her own photography business and specializes in live music photography, honing her skills working throughout Colorado at venues including Red Rocks Amphitheater, the Telluride Blues & Brews Festival and Boulder's Fox Theatre. Unbridled Media's Account Manager, Kelly has a little husky named Lu who's usually following her around the office.
Tyler Castle
Project Coordinator
Tyler graduated from Missouri State University in 2019 with a degree in Digital Film Production and a minor in Advertising and Promotion. He has worked every job under the sun, but has known that his career would be in the video production field since he was 15 years old. With narrative video, wedding videography, and instructional videos under his belt, he looks to continue improving his craft with Unbridled Media.
A professional services company possessing extensive knowledge, expertise and resources, specializing in the conceptualization, execution and distribution of video content.
Unbridled Media trades on its reputation and quality of work. We are passionate and responsive. If you're not thrilled with our service, we want to know and take the opportunity to make it right.
We carry all the appropriate licenses, insurance, and personnel needed.
If your production cancels, we will be happy to refund your money less any nonrefundable deposits and, if applicable, a modest fee for our time and company resources spent on your behalf.
Whether you have a concept at the ready or are looking for a handcrafted story, we have the team to create something effective and memorable. Once we have an idea on the scope of work, we will provide you with an estimate, and move forward from there.
We refuse to hire hipsters, gypsies, or interpretive dancers of any kind unless the project requires these positions. It happened one time.
Unbridled Media – Denver Office
1115 Grant St
Denver, CO 80203
303.884.0977
Unbridled Media – St Louis Office
117 W Argonne Dr.
Saint Louis, MO 63122
818.400.6156